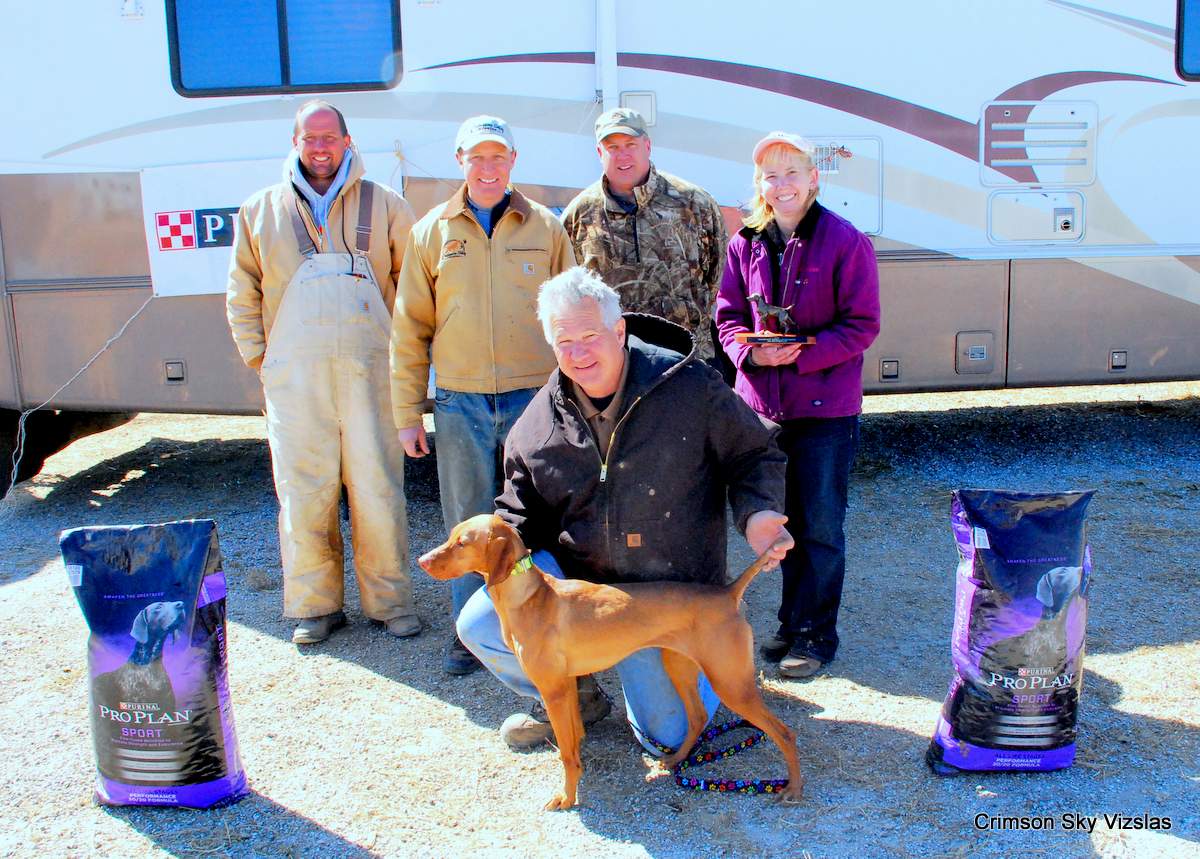 h550
Madi was our foundation bitch and the start of Crimson Sky Vizslas.  Ruger and Ariel are her pups.  They are full siblings, but not littermates. Madi was our "Queen" and lived the life of royalty! She was the one who got us started with these red dogs.  Madison was originally just a companion and casual hunting dog, but turned into much more.  Madison's fantastic bloodlines and the help of other vizsla owners soon taught us that these dogs are not just any dog.  Her sire was Buster Keeton and her dam was an Askim bitch named Allie. We started competing as a way to learn more and spend more time in the field enjoying our dog.  We were then quickly hooked by Jim Busch and started enjoying many weekends at dog Shows, Hunt Tests, Field Trials and hunting trips with good friends who also loved vizslas and well bred gundogs.  Madison was the best hunting dog anyone could want.  Her desire and drive would keep you hunting all day long.  She had an excellent nose, soft mouth and tremendous stamina.  Madison always retrieved wounded birds to hand and never gave up looking for the hard to find ones. Madi learned many tricks and even learned to retrieve beer from the cooler for Mark. Pam and I were honored when asked to have Madison as one Michael Steddums models. Her print is called

Foggy Bottom

. Mark was the photographer you can see the original on this page. We were again honored when she became the

Emerald Coast Vizsla Club

Logo. 
We will forever miss our Madi
Rest in Peace  Madison III
March, 2010

 Madison
.
Hips OFA ----Excellent
VZ-6599E112-PI
Sire--
FC AFC Buster Keeton MH